Combined Heat, Power, and Cooling Solutions
The waste heat produced by an engine generator can be used to power a heat-driven cooling system. A typical air-conditioning/refrigeration system use electricity to enable the cooling. But Absorption chillers use heat instead of electricity to enable the cooling. When Absorption chillers are integrated in a Combined Heat and Power (CHP) system, the needed heat to power cooling is supplied by the waste heat given off by the engine generator.
Absorption chillers can be direct-fired or indirect-fired. Direct-fired chillers burn fuel to produce the heat required. Indirect-fired chillers use steam or hot water produced externally, such as from a CHP system. They are cost-effective when incorporated in a CHP system.
Applications

Hospitals

Dry Cleaners

Hotels, Restaurants
Schools, Colleges, Universities
Sports and fitness centers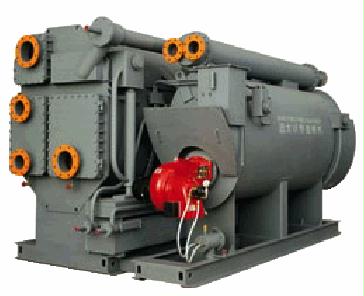 Broad, Inc non-electric, Absorption Chiller. 50 to 2,600 Tons. Double effect or two stage. Indirect steam and hot water or waste heat driven.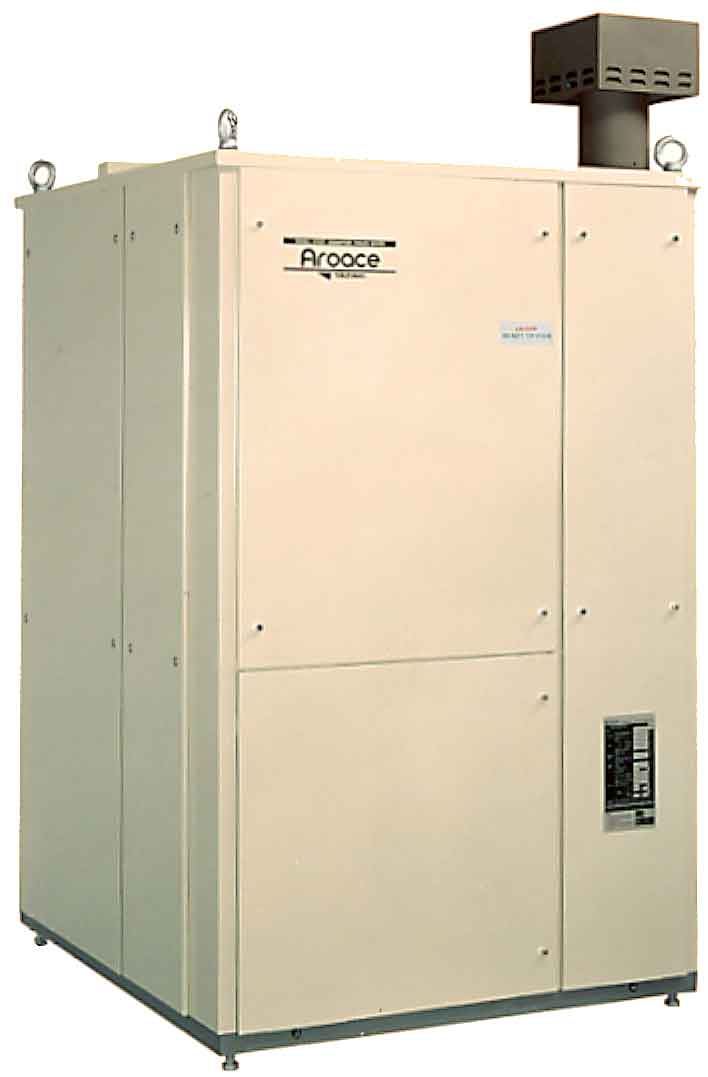 Yazaki absorption chiller-heater, 30 -100 RT.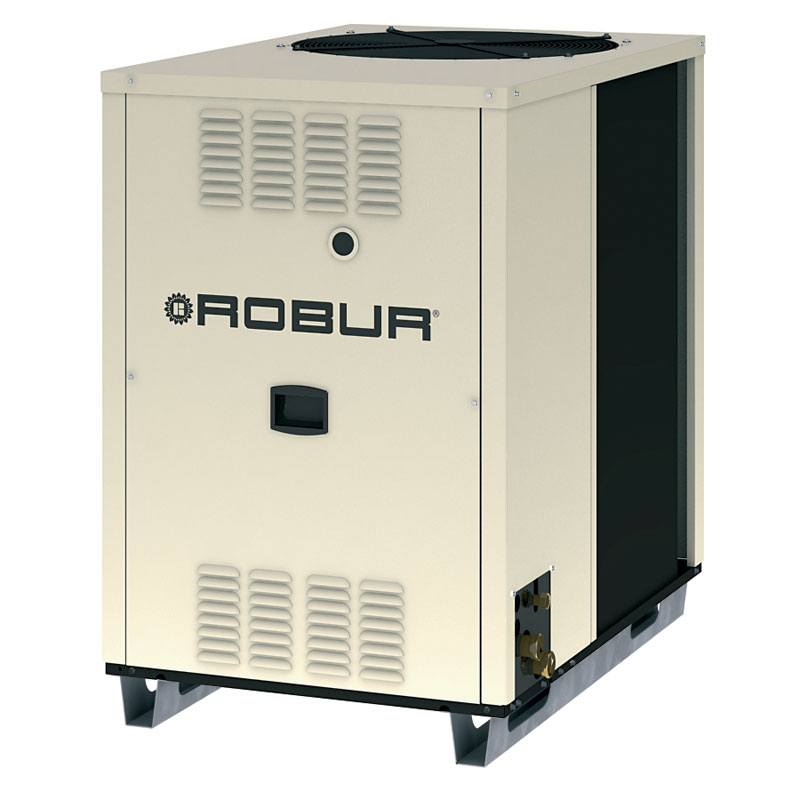 Robur high efficiency chillers use a water-ammonia air cooled absorption cycle and are designed for outdoor installation. Units from 10 to 25 Tons.